Two things today for ya:
First, over at
OSWALD CUTIES
it's Monday Mugs. I've never done this one, but decided to today!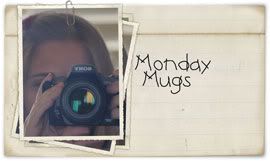 Are you in need of a mindless Monday Blog post? Are you struggling to deal with the weekend being over and can't muster the strength to type a single word? Well, Monday Mugs is for YOU!
Today's theme for Monday Mugs is: Sunglasses
I see me in there!!
These pictures were taken at Old Orchard Beach last week. It was a fun day, but the beach was sooo packed. There was barely any breathing room, and even less because of the lovely couple behind us that decided it was ay-okay to smoke their nasty sticks 2 feet behind us. That didn't last long, because my awesome husband voiced his opinion on that, and the next thing we knew, they moved. Little Man was a bit scared of the water....it was deep and verrrry COLD. He preferred playing in the sand, and being cooled off with the occasional dunking from a water bottle!
It's also......
Music Monday today with
MY GOOD FRIEND TARA
.
She picked her song today because she really likes it, so I shall do the same.
"If There's One Thing I Know" by Selah.
I absolutely LOVE this song. I'm hoping to sing it in church soon.....I listen to it all the time. Thank You JESUS for loving me!!!!!
Happy Monday all you precious bloggy friends!!